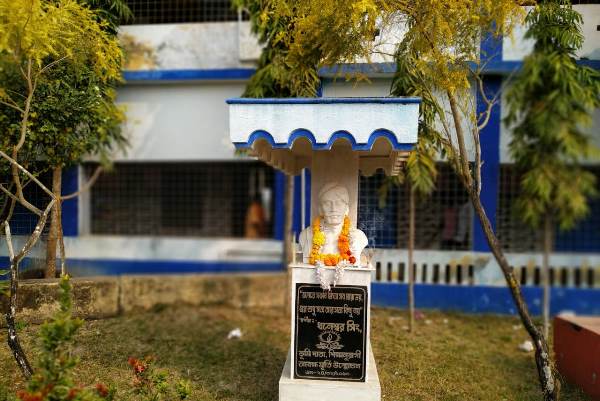 Narayanitala Dhaneswar Siksha Sadan is established on 1st January, 1962, a co-educational institution, up graded to Higher Secondary with effect from the 1st July, 2000, at Freserganj, Namkhana, South 24 Parganas. The land was donated by Late Dhaneswar Sing, a great man from Bihar, apparently ordinary but super human in character continues pulsating with the vibrations of education and injecting a new life, a new light and a new sensation into the students of all communities.
Surprisingly, Freserganj, once which was jungle in the Sundarban area situated on the Bay of Bengal, now transformed into a land of human habitation and cultivation under the aegis of Lt. Governor Sir Andrew Anderson Lith Frezar, a renowned figure emblazoned in the pages of Indian History, now peopled with the helpless, the helpless and homeless coming from Midnapore, embraces this man-making institution in its loving bosom.
This is an exemplary institution as it continues trying to promote the welfare of the students and taking care of their future. At its touch a spring of new and prosperous life is sure to bubble up from the inner most heart of our generations and flood their being. A mention may be made hue that this institution is 15 minutes walk from Bakkhali, a tourist spot, a source of ineffable sweetness. However, the institution ensures a congenial and tranquil atmosphere and greases the wheels of life of younger generations .